Service Management, Support & Monitoring
Retain and
upsell customers


with comprehensive account
intelligence
Post-delivery subscription service management, support, monitoring, analytics and automated discovery of upsell opportunities.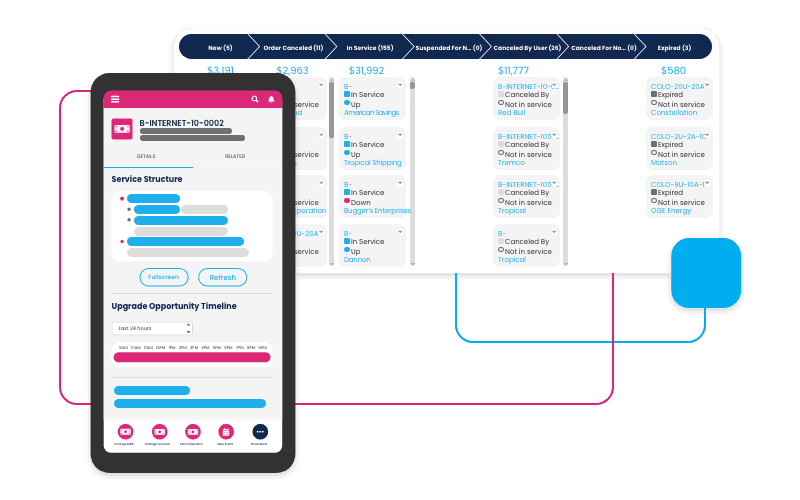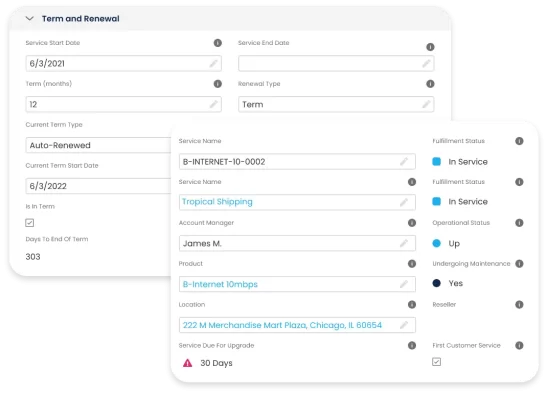 Single pane of glass for customer services
Achieve operational excellence with accurate account, service, billing and monitoring information integrated in a single system.
Provide best-in-class customer support
Shorten issue resolution times by integrating subscription information, 360° account details and monitoring data in one place.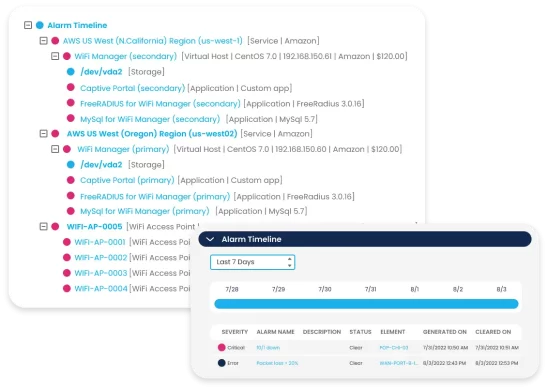 Proactively react to network and infrastructure problems
Improve account management and customer support by bringing key network and infrastructure information from NMS/RMM/APM/Observability systems into the CRM.
Automatically discover upsell opportunities
Use network intelligence gathered via NMS/RMM/APM/Observability integration to automatically discover upsell opportunities.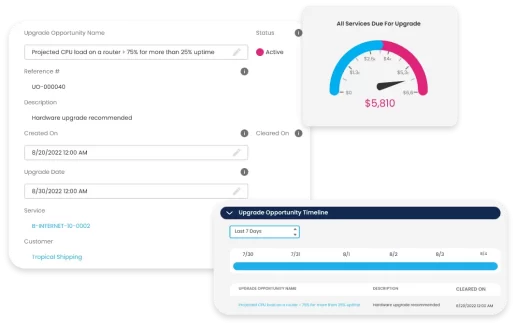 Service Management, Support & Monitoring Highlights