Supercharge your

Quote-To-Cash


on a single platform
Cloud and communications quote-to-cash software.
Let Nextian handle complexities of cloud and communications quote-to-cash, so you can stay focused on growing your business.
Enable sales
success and sell
more faster
Provide your sales and customer care teams with data and tools to sell more faster: from creating complex multi-item quotes, through 360° customer account intelligence, all the way to automated upsell opportunity detection.
Reduce costs and automate order delivery
Ensure a consistent, repeatable, workflow-oriented delivery process for new services as well as changes and cancellations. Leverage automation and integration with billing & other systems to reduce delivery costs and error rates.
Provide consistent, world-class customer support
Shorten issue resolution times by integrating accounts, products, subscriptions, contracts and monitoring data in the CRM. Increase customer satisfaction and streamline communication with omni-channel support via phone, email, Customer Portal and the API.
Explore all modules & tools
All your quote-to-cash business needs in a single, modular platform.
Plan, launch and analyze post-launch performance of your cloud and communications products throughout their entire lifecycle.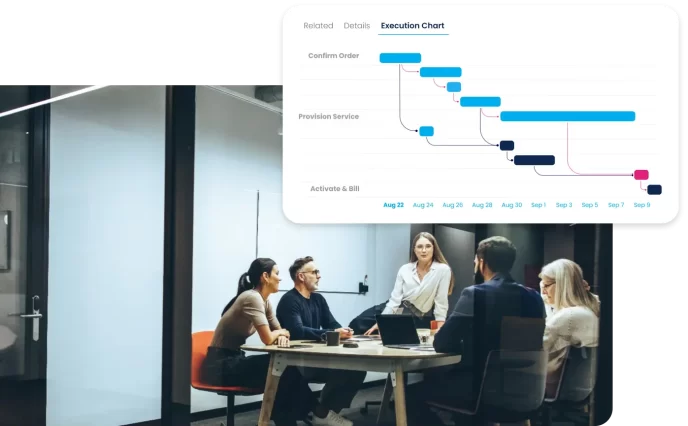 Quickly create accurate quotes for complex subscription products and add-ons including new products, changes, replacements and cancelations.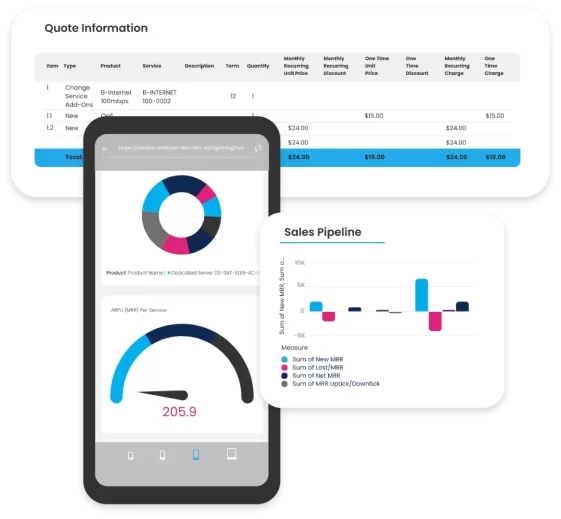 Ensure reliable and consistent customer service delivery with real time forecasting.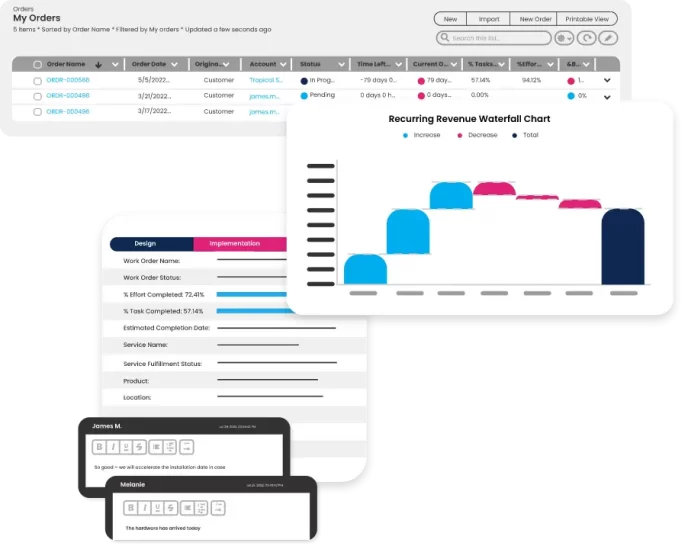 Service Management, Support & Monitoring
Ensure customer success with omni-channel support, service monitoring, analytics and automated discovery of upsell opportunities.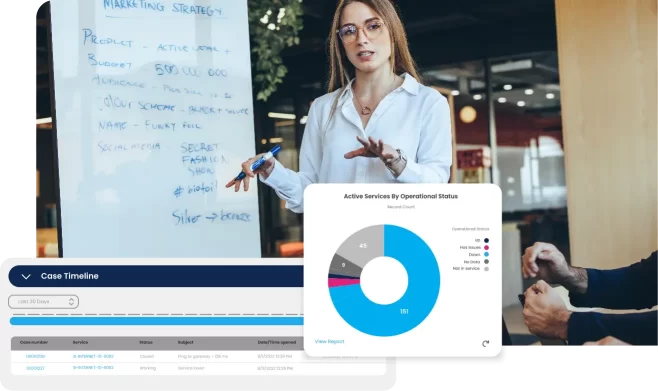 Empower your customers with a 360° view of their accounts, self-service and on-line ordering.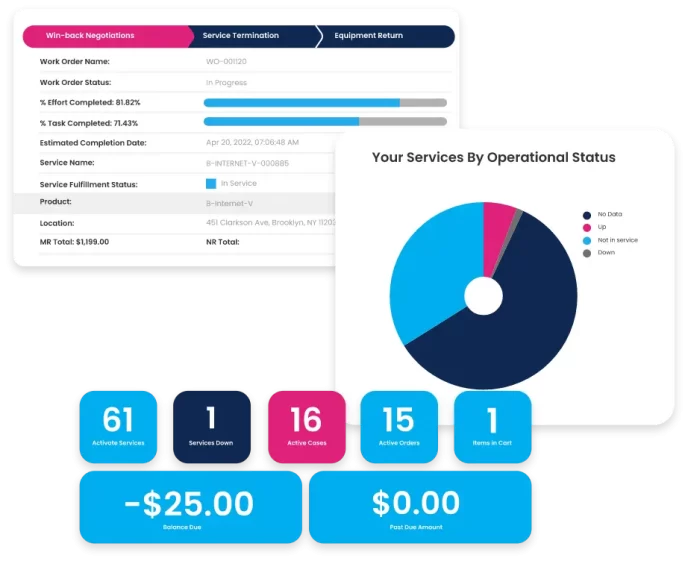 Network Monitoring Integration
Monitor customer services across all elements to gain a 360° insight into service performance and discover upsell opportunities.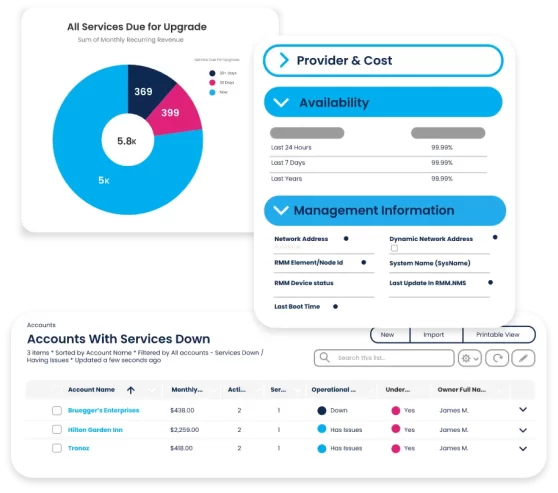 Integrate CPQ and Order Management with your billing to eliminate data swivel-chairing and ensure full quote-to-bill consistency.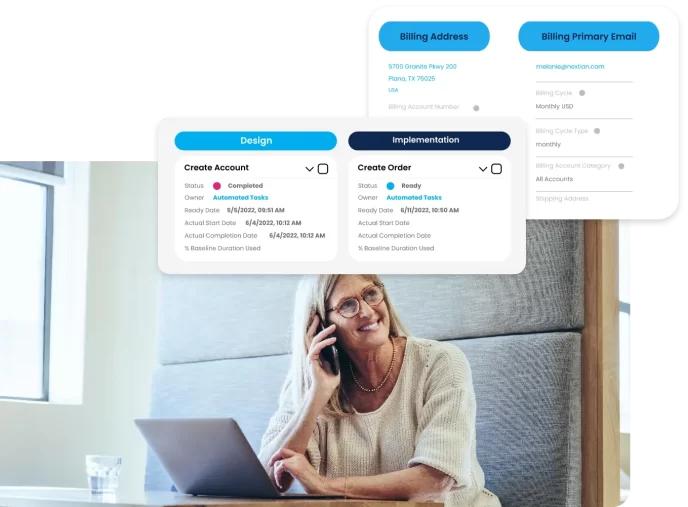 80+ pre-configured dashboards and reports featuring real time updates and pre-built, best-practice quote-to-cash metrics.