Empower your customers with
self-service
Empower your customers with a 360° view of their accounts, self-service capabilities and on-line ordering.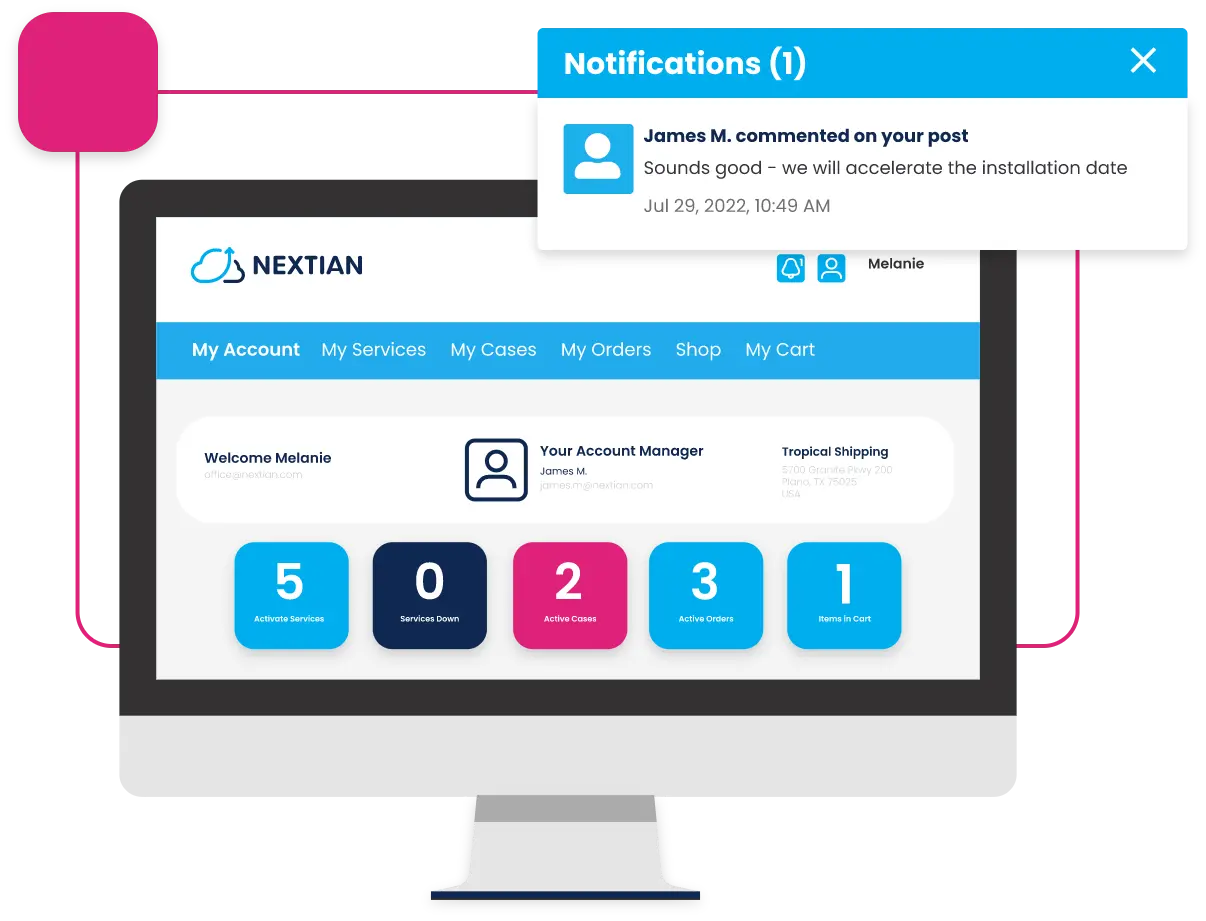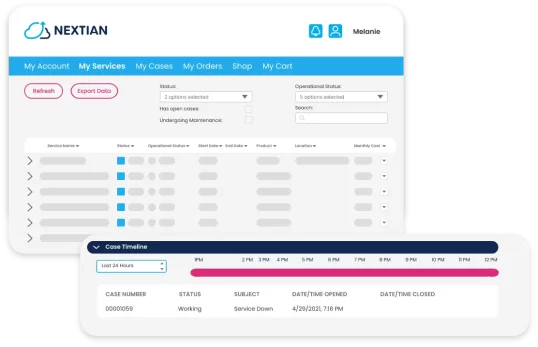 Enable 24/7 customer self-service
Ensure best-in-class experience and reduce account management costs with a 24/7 on-line customer self-service.
Provide 24/7 customer support
Improve user experience, resolve issues faster and reduce phone call and email overhead with on-line customer support.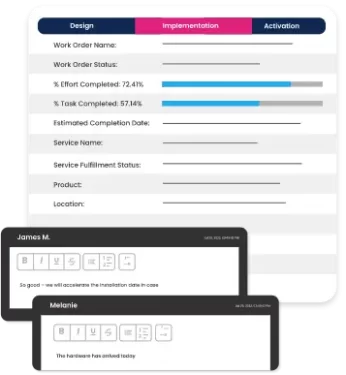 Accelerate customer
order delivery
Give customers 360° visibility into their orders and enable on-line communication between customers and delivery teams.
Generate additional revenue with on-line ordering
Quickly turn up on-line ordering of selected products creating additional revenue streams.